We asked the wedding coordinators at some of our most popular castle wedding venues to tell us a little about themselves and the services they can offer. Here's what they had to say...
Helen Pringle, Culzean Castle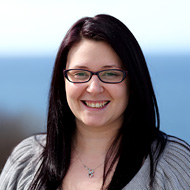 I've worked at Culzean Castle for over 3 years and have over 7 years' experience in the wedding and events industry. Even since a young age I have loved organising and planning events, which lead me to pursue this career. My main role at Culzean is organising all the weddings and private functions. Meeting and being able to work with such a variety of people from all over the world is one of my highlights in the role; my job is one of the most fulfilling in the world, watching an idea or taking a vision and helping their 'dream day' come to life is extremely satisfying.
Hannah Bailey, Thornbury Castle
I am very lucky to be the Event Manager for Thornbury Castle, based in Gloucestershire. My role covers the larger private events, exclusive bookings, and all weddings held at the castle. I very much enjoy working with a diverse range of clients and events, and take pride in knowing that I have played a part in one of their most important days of their life. For me, my favourite aspects of Thornbury castle is the fine dining and wine (we have our own vineyard), and the magnificent Tudor bedchambers. Thornbury Castle really is a stunning and unique location for any event, with such an interesting history – it really isn't a bad 'office'!
Lara Ranc, Borthwick Castle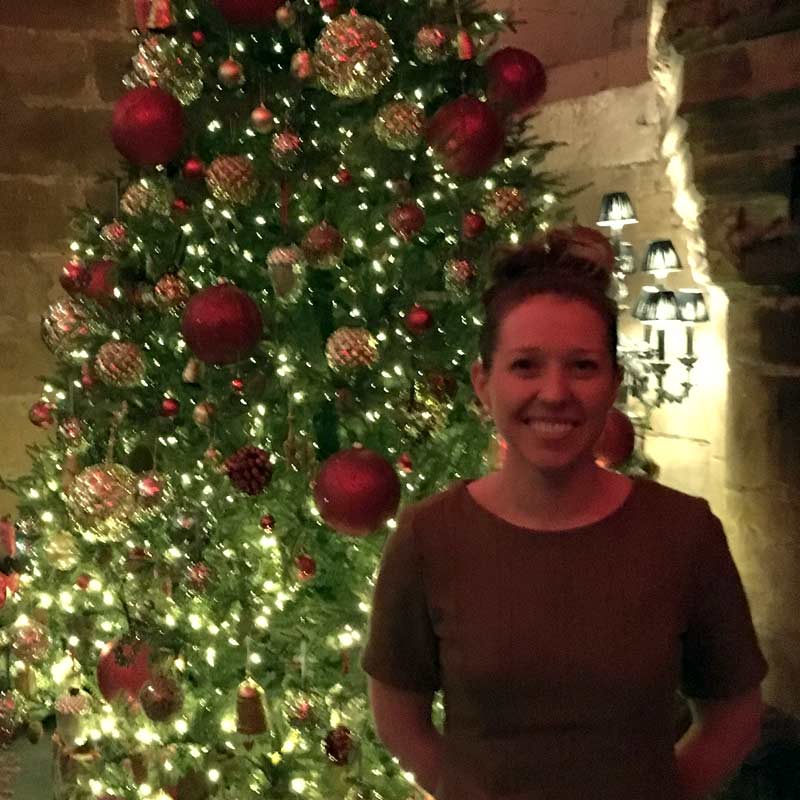 It is a privilege to be the Event Manager at Borthwick Castle; a historic venue which offers tranquillity, opulence, and a quintessential Scottish castle experience.
The castle is an absolute pleasure to show off – every space is as beautiful and unique as the next, and when you see the look and excitement in the bride and groom's eyes when you show them it for the first time, you just know that they have immediately fallen in love and found their perfect wedding venue.
Everyone has their own thoughts on what the perfect day entails; whether plans are for decadence and grandeur or simplicity and intimacy, we approach every wedding on an individual and tailor-made basis, ensuring that each wedding is personal and one-of-a-kind. If guests have a vision, then we can deliver it, and for those that require a little inspiration, we can provide it.
The team and I offer an exclusive, friendly, and professional service throughout, and I am on hand every step of the way making sure that the wedding process is smooth, enjoyable and relaxed from start to finish.
The most rewarding and fulfilling aspect of my role is getting to know every bride and groom individually, and helping make their dream day a reality that they, and their guests, will remember for the rest of their lives.
Aine Melvin, Ashford Castle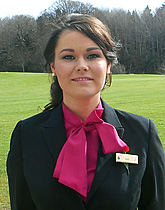 Growing up in the West of Ireland and loving conversations with visiting tourists gave me a passion for the hospitality industry. I began working in hotels all the way through college, and felt privileged to be offered the Trainee Management Programme in Ashford Castle in 2007. Having successfully completed the programme I worked in the castle for 4 years, before heading to Australia for a year. My commitment to Ashford must have been recognised, because on return, I was welcomed back to the position of Sales and Banqueting Co-Ordinator; a position I love, because part of my role is to assist brides and grooms in creating THE most special day of their lives!
Johanna Van Houdt, Cringletie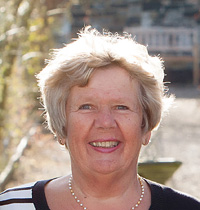 As I want to be involved in every wedding to look after the minutest details, we do a limited number of weddings per year. If we did whatever we could get, I would need an assistant and it would be all too easy for details to slip through the net. As wedding dreams are special and personal, that is what we will provide - personal attention to make those dreams come true. I, as owner of Cringletie, will personally plan the wedding day, taking in all suggestions, and make them work. From the beginning all the way through, I will assist to create a fabulous, magical time that fulfils all the wishes you, as bride and groom, have dreamed about for your 'big day'.
Castles available to book through Celtic Castles
Scottish Castles
Scottish Castles
Irish Castles